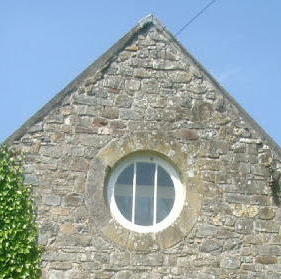 Important: We are unable to take any new orders
We specialise in high-performance, circular,
hardwood windows that are built to last
What size do you need? Our windows are made-to-measure: any diameter from 400mm to 1400mm
Need them double- or even triple-glazed? Our opening and non-opening windows can be made to take: 24mm double-glazing units, 12mm 'Conservation' double-glazing units, 4mm single glazing - we can make them deep enough to fit triple-glazing, too.
We construct our windows with laminated and machined wood, NOT bent wood.
Our products include interior windows made from knot free Scandinavian Pine
Worried about cleaning? Our opening windows rotate through 180°, so you can reach the entire outside surface from the inside.
We are based in Pembrokeshire Wales but ship to the UK and around the World.